On January 2, CKI leadership took part in a once-in-a-lifetime experience: the 134th Rose Parade in Pasadena, California, U.S. CKI President Tyler Kearns and Vice President Liz Sevigny enjoyed representing the spirit of service on Kiwanis International's floral float, Catching the Wave of Service, which passed by for all to admire. 


"This year, I was excited to be able to attend and participate in the Rose Parade," says Sevigny. "I had never seen or watched the parade before, so getting to experience it for the first time was magical. I, along with Circle K International President Tyler Kearns, made the trip from the East Coast to the West Coast to partake in assembling the float, connecting with other branches of the Kiwanis family and enjoying parade day activities."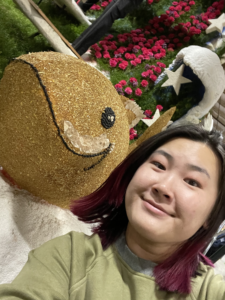 Sevigny says the first time they stepped into the warehouse, there was a feeling of amazement. 
 
"Before we entered, the strong scent of the various floral arrangements hit me, and then I saw them: rows of enormous floats stationed on opposite sides of the building with hundreds of volunteers bustling around them. As our group was led to the Kiwanis International float, I couldn't help myself from gawking at the sheer number of flowers waiting to be placed on the floats. Some were still in bouquets while others had been cut and put in a vial with water to preserve until the parade. The biggest shock was learning that almost all the float decorations were made of organic materials like coffee beans, various seeds and different grasses and leaves!" 
 
When parade day rolled around, Sevigny and Kearns were bused to the site at the early hour of 4 a.m. Both Kearns and Sevigny got to see the entire line-up. They say volunteers from Kiwanis International, Key Club and CKI were upbeat and eager to help, which made for great conversations and connections.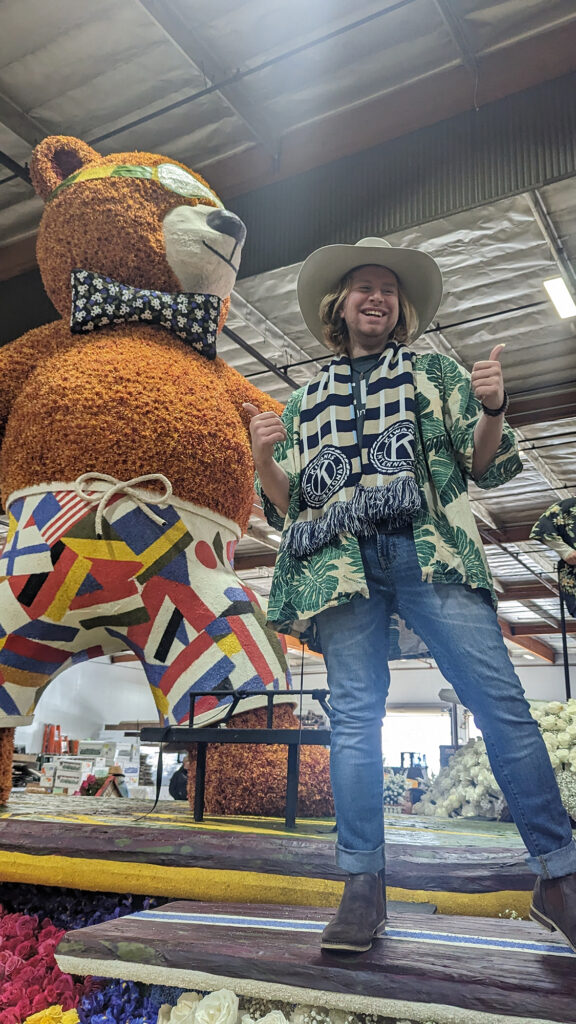 For his part, Kearns says being able to visit and participate in the Rose Bowl Parade was "the experience of a lifetime."
 
"From working on the float to getting to know members from across the Kiwanis family to getting to see the parade crowd cheer for the Kiwanis float, going to the Rose Bowl Parade was an unforgettable time," says Kearns. "Having a part in building the float is something so unique and exciting that it was a mind-blowing experience to sit back with all the other volunteers and see our project come to completion. The entire trip is something that I will always remember."