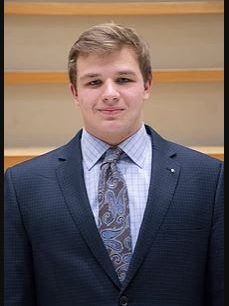 Name 
Dawson Alexander 
District 
Year in School / Grade 
Sophomore 
University 
Pennsylvania State University – University Park 
Major(s) 
Chemical Engineering 
In 3-5 sentences, tell us about yourself: 
Dawson Alexander is currently a sophomore at Penn State studying chemical engineering. Dawson has been in Penn State Circle K since he was a freshman, and he began his Kiwanis family journey in high school with Key Club. At Penn State, Dawson is the fundraising chair for Penn State Circle K and was their 2020 Relay for Life chair last spring.  
What are you most looking forward to about your year as governor? 
I am looking forward to meeting clubs and members from all over Pennsylvania.  
Favorite CKI memory: 
My first service project with Circle K when we prevented erosion on a local trail.  
Favorite service project: 
Clearing nature trails