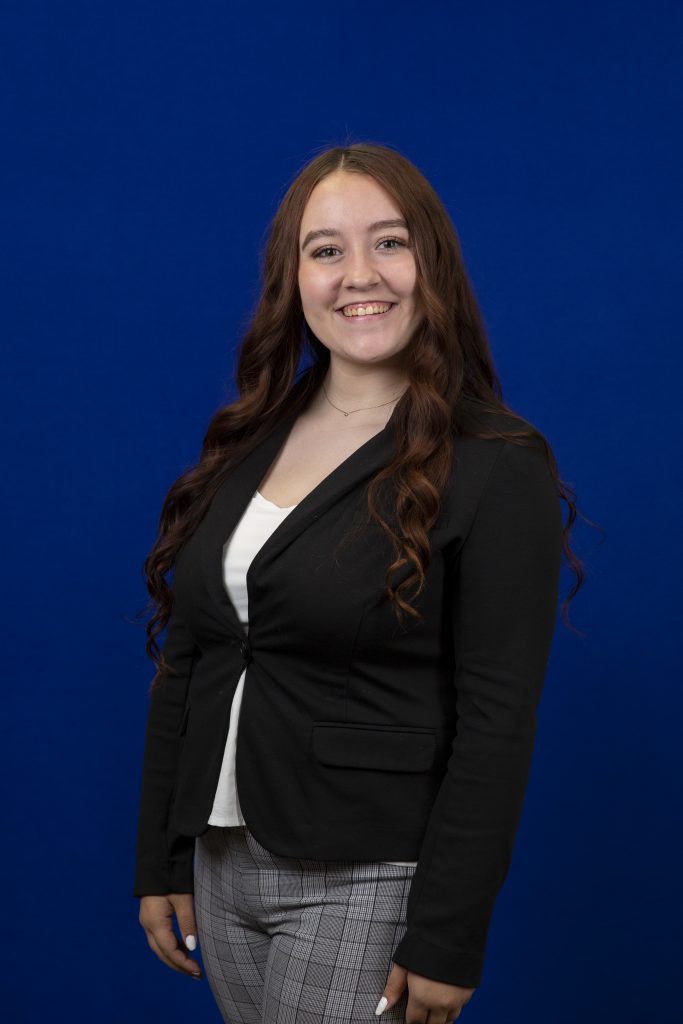 Name: Emma Galiardi. 
Preferred pronouns: She/her.
District: Pennsylvania. 
University: Thiel College. 
Year in School: Sophomore. 
Major(s): Criminal justice. 
Minor(s): Sociology. 
Tell us about yourself in three to five sentences. I am Emma Galiardi, a criminal justice major with a sociology minor at Thiel College in Greenville, Pennsylvania. Born and raised in Pittsburgh, Pennsylvania, I have interests in service, hiking, singing, marketing and cats. A fun fact about me is that I can balance a spoon on my nose for around a minute. When I am not doing service projects through CKI, I am involved on my campus with mental and physical health events.  
Why did you join CKI? I joined Circle K because I have a strong passion for service, leadership and fellowship. Being able to reach out to my local community as well as participate in global projects is a favorite pass time. After being involved in Builders Club and Key Club, I knew I had a desire to help others.  
Why did you run for governor? I ran for governor because I have a strong dedication to service that I want to implement throughout the district. Coming out of the COVID-19 pandemic, clubs have been strongly affected, so I plan on increasing recruitment and retention rates.  
What is your favorite CKI memory? My favorite CKI memory was during my freshman year when I was charting the Thiel College Circle K club. This is my favorite memory because I was able to bring my passion for service to the campus. Furthermore, I was able to meet and bond with amazing leaders on the campus. 
What do you see yourself doing in 10 years? In 10 years, I see myself working in the Pittsburgh community to aid in relief projects as well as possibly having a career with the U.S. Drug Enforcement Agency or within the Pittsburgh jail. 
What is your favorite movie or TV show? My favorite movie is "The Lovely Bones" and my favorite TV show is "Gilmore Girls."  
What is your favorite book? My favorite book is "Because of Winn Dixie."  
What is the best advice you have received? The best advice I have received was to appreciate every day. After hearing this advice, it made me put my life into a constant positive outlook. Even though there are hard times, you will learn and grow from them.  
What is something people might not know about you? I am a first-generation college student!