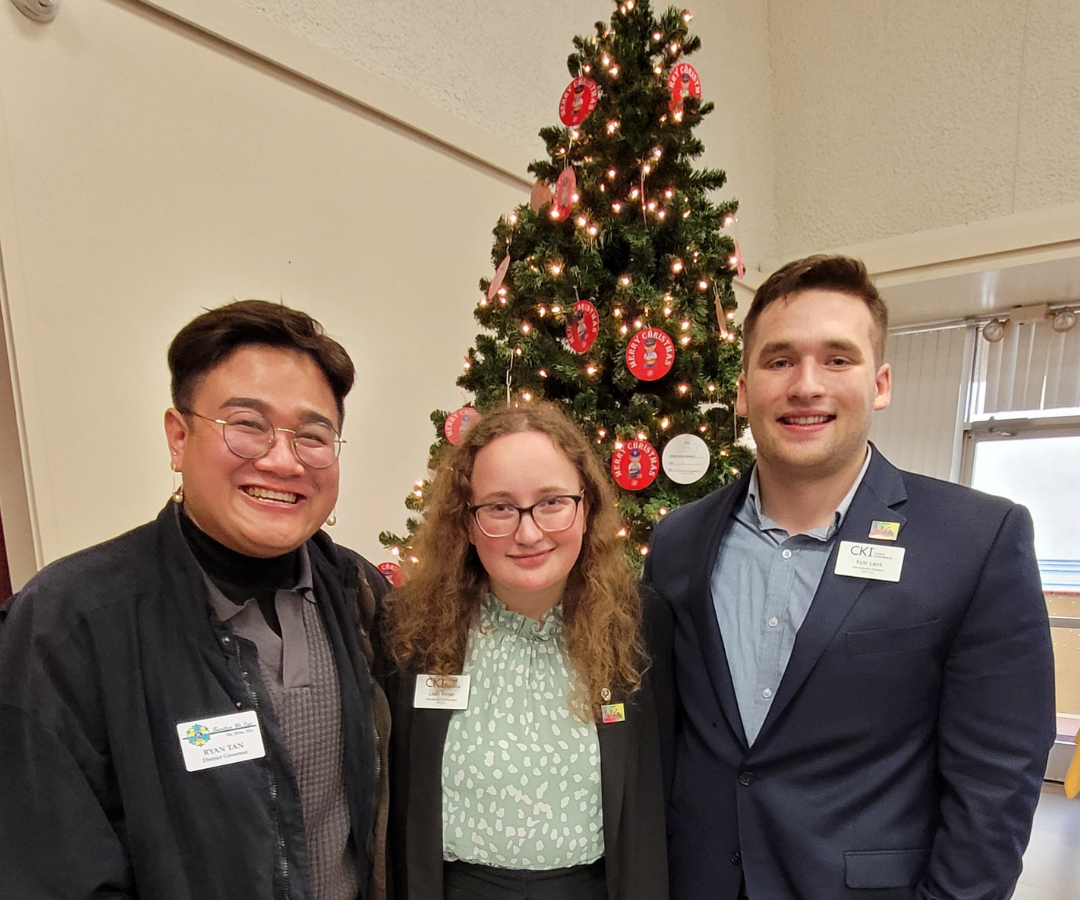 Happy New Year, CKI!
Can you believe it's 2022? January and the new year are always a weird time for me. I spend weeks writing the wrong year on every assignment, struggle to come back to reality after the holidays and mess up almost every New Year's resolution by January 2. This year, however, I only made one resolution — to accomplish our organization's goals for the year!
At the beginning of the service year, the international board met and set goals for 2021-22. We set out to have the organization accomplish 11,000 service hours and to host 1,600 Kiwanis family events. We need your club's help to accomplish these goals. You can help by hosting a club service project and inviting Kiwanis family members. You could even complete a WASH 6k Calendar with your local Kiwanis club to support the WASH Project — our partnership with UNICEF to bring clean and sustainable water to Haiti.  This would be a great way to impact your community while strengthening your relationship with the Kiwanis family.
Additionally, we set out to recruit and retain 9,000 members this year. We currently sit at about 6,000 paid members, but with spring recruitment coming up, we believe we can accomplish this goal! We just need your help. CKI recruitment isn't exclusive to the fall — we welcome new members throughout the year.  Bring your friends to a service project and show them why CKI is so important to you. CKI is the premier collegiate service organization, and we want as many people as possible to experience what we offer. More people lead to a bigger impact!
Our final goal is to have over 400 people attend the Circle K International Convention in Austin, Texas. From July 24 to 27, CKI members from around the world will gather to celebrate our organization, engage in educational workshops and elect new international leaders for the 2022-23 administrative year. You won't want to miss it! The board and I will be going to Austin later this month, and I can't wait to tell you all about the great amenities you'll experience when you come to Circle K International Convention (formerly known as CKIx). We'll let you know when registration information is available, but remember, we need you there if we want to accomplish our goals!
Finally, on a personal note, Vice President Leah and I had the opportunity to represent CKI and Kiwanis in the Tournament of Roses Parade earlier this month, and it was an incredible experience. We met so many dedicated Kiwanians and proudly represented our respective organizations. It was an honor to represent all of you during the parade, and it's a continued honor to represent you all throughout the 2021-22 CKI year. I can't wait to finish the year strong with all of you.
Stay safe and keep serving. Thank you for your continued commitment to your communities and the organization.  I can't wait to hang out with you all later this year in Austin, Texas. Yee haw.