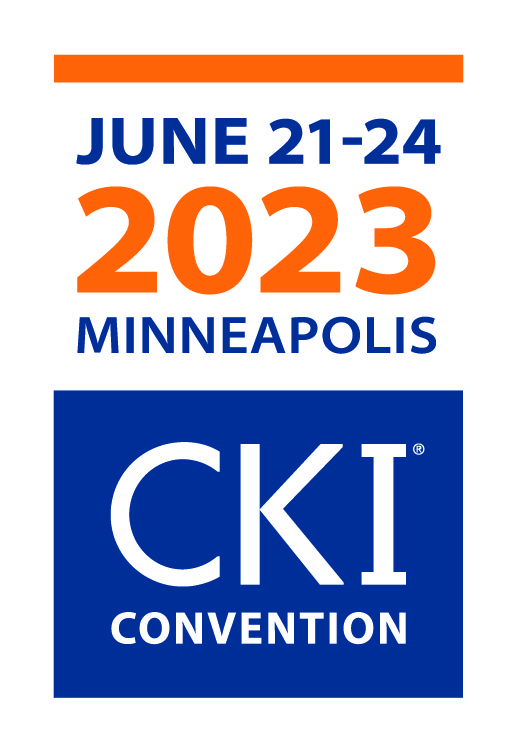 Circle K International is joining Kiwanis International June 21-24 in Minneapolis, Minnesota, U.S., for our 2023 conventions! You'll have access to more networking, more speakers, more workshops and more opportunities for personal growth — all while keeping the CKI traditions we love.
What to expect in 2023?
Crossover events with Kiwanis, including the Kiwanis entertainment events, keynote speakers and networking opportunities.
Meals included! You won't have to run around to find lunch. This year your registration cost includes four meals — three lunches and filling appetizers Thursday night.
More options: Inspiring speakers, service projects that increase your impact, ways to expand your club's fundraising practices and, as always, the opportunity to celebrate CKI successes and help chart the future of the organization.
Don't miss the chance to spend time with Kiwanis family members in a city known for its art/music scene, Jucy Lucy burgers and the largest shopping mall in the United States.
Registration will open in early to mid-March and is just US$300. Special hotel rates are available. You'll want to book soon — we'll be in Minneapolis the same weekend as two Taylor Swift concerts and one of the largest pride events in the U.S.
Register for the convention and book your hotel room by May 25 for a guaranteed rate, here.
Start planning now, and we'll see you in Minneapolis!