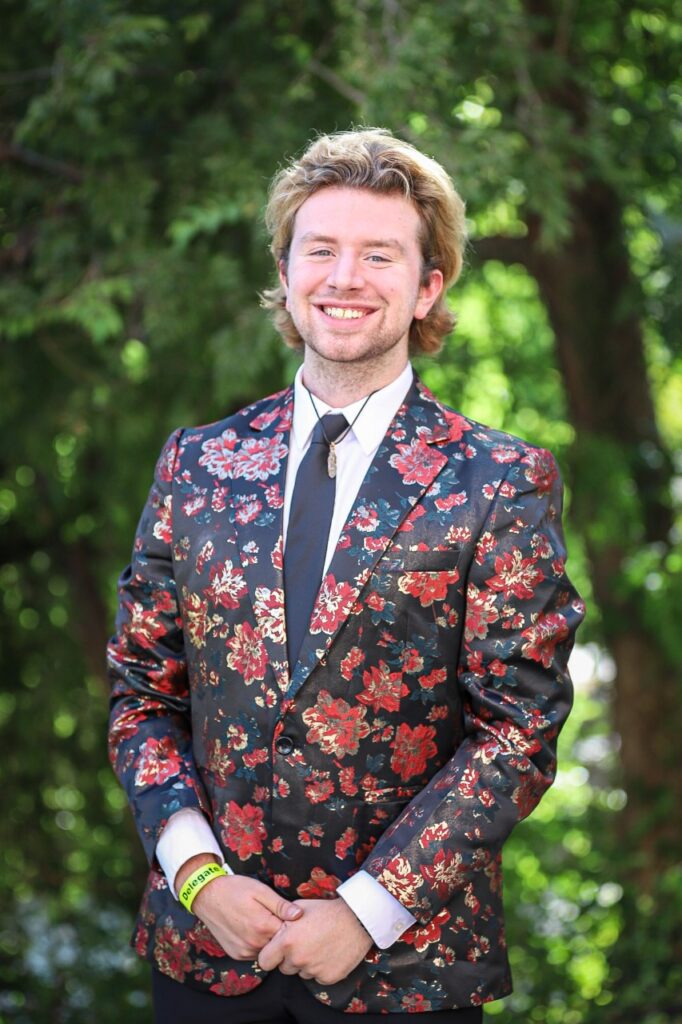 Hello, Circle K International! My name is Tyler Kearns, and I am so excited to be serving you as your international president for the 2022-2023 year! I recently graduated from St. Lawrence University in New York with my degree in conservation biology, and I am continuing my education at Boston University. Throughout my CKI journey, I served as a lieutenant governor, club committee chair and international trustee, in addition to working on multiple committees and task forces. 
 Some of the causes and passions that I am involved in include environmental conservation and protection, food and water security and accessible healthcare and education. Outside of CKI, I love to collect vinyl records and crystals, grow and raise plants and cook! 
I ran for international president because I see a lot of potential when it comes to the new opportunities that CKI has. Over the past two years, I have been working on CKI alumni engagement, and I believe it is one of the biggest opportunities that CKI has at its feet. Alumni offer us an opportunity for professional development and networking for our members and can help prepare our members for the professional world. On top of alumni, continuing to develop the Global Leadership Certificate and working to introduce skill-based certifications can also help prepare our members to be at the top of their class as they look for careers. We also passed the Provisional Procedure Amendment at convention this year, which gives us more structure in our bylaws to help districts that may be struggling and help our clubs and regions outside of North America get districted.  
This next year is one where we will be navigated a lot of challenges such as the change to our dues system, but I hold a lot of optimism when it comes to the new opportunities for growth across our organization. We have an amazing group of trustees and governors who are motivated and ready to support our members. If you ever need it, feel free to reach out, whether they be about CKI or plant care. I hope you are all as excited about this year as I am, and I hope to talk to you soon!! 
Yours in Service, 
Tyler Kearns 
2022-2023 Circle K International President