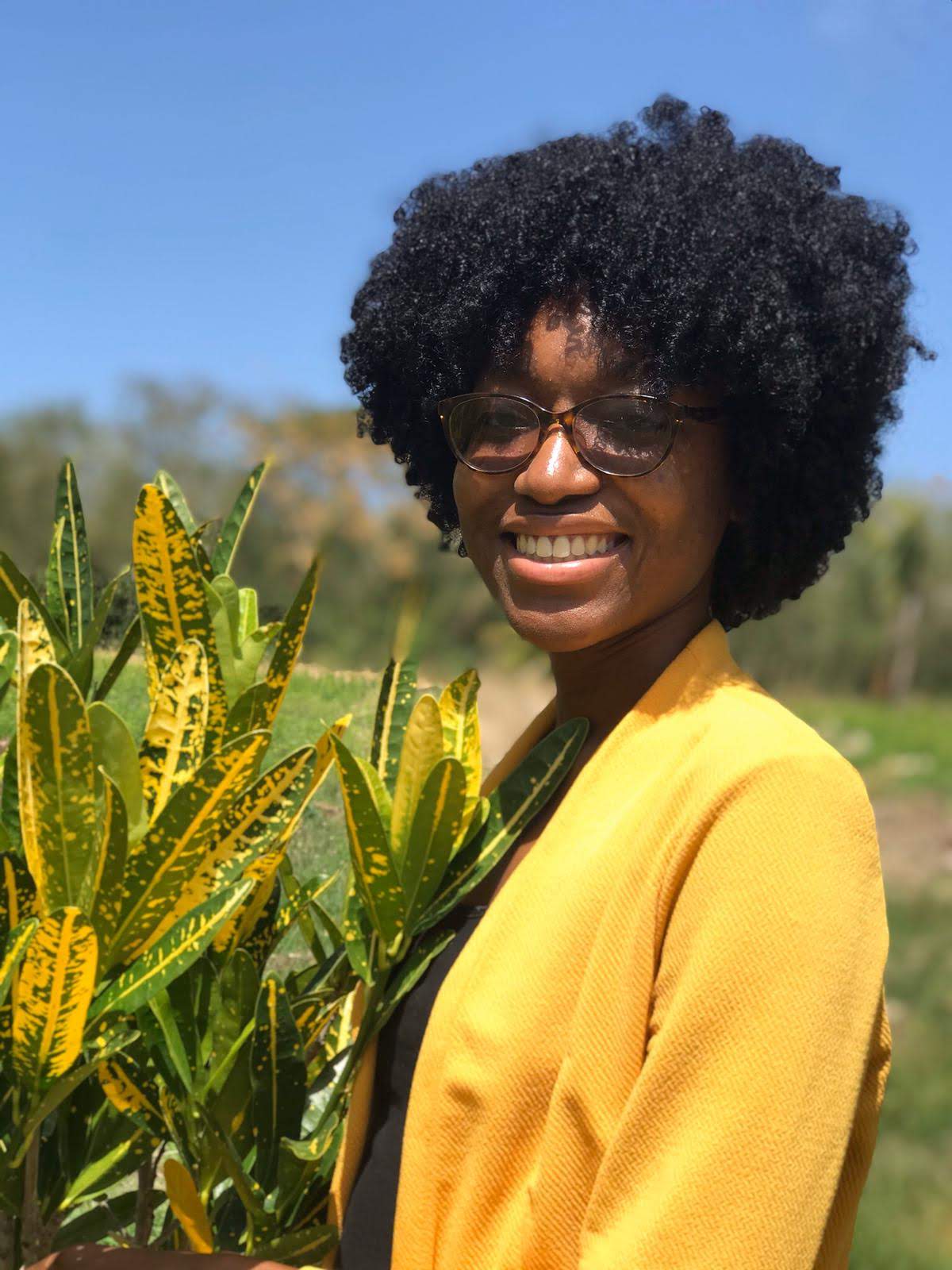 Name
Chelsea Jordan
Pronouns
she/her
District
Caribbean
Hometown and state/country
Barbados
College/university information
University of The West Indies, Cave Hill Campus
Year in School
4th
Major(s)/minor(s)
Ecology (major), environmental science (minor)
Career ambition after college:
Marine biologist
Any clubs or campus activities you are involved in outside of CKI:
UWI Cave Hill Student's Guild, Faculty of Science & Technology representative, Advent Fellowship, Office of Student Services volunteer
CKI Questions
Why did you join CKI?
I joined CKI because I saw it as a natural passage after being in Key Club. It was something I thought necessary, and I do not regret my decision.
Please list any past CKI leadership experience
Club president (x2); district chairperson, Regional Integration Task Force; CKIx Committee, co-fellowship chair
Why did you decide to run for the international board?
I decided to run because I wanted to continue to serve while making a bigger impact. I saw ways in which we could grow and develop as an organization, and I wanted to be part of that in a more hands-on way. Also, coming from the Caribbean, I wanted to be an example to others that international office is not unattainable, and that if I can do it, they can as well.
What are you most looking forward to this year?
I am looking forward to interacting and working with my governors and their districts and getting to meet members from all over the world. I am excited for what 2021-22 has in store for the organization, and I am honored to be a part of it.
What do you like most about CKI?
The thing I like most about CKI is getting to meet new people and being able to help and assist people on a larger scale. I also love the interactions and the uniqueness of people in this amazing organization.
Favorite CKI memory
My favorite memory would have to be when I attended my first international convention in 2019. It was so amazing to finally get to see faces behind the names of people I had been communicating with for a whole year and meet other CKI members from around the world. Also, being able to engage in service in another country was a big reason why this is a favorite memory. CKIx19 is one that will forever stand out to me. It really showed me that CKI was much more than I thought it was.
Miscellaneous information
Favorite movie or TV show
I don't have a favorite show or movie per se, but Brooklyn Nine-Nine and The Fast and The Furious saga are up there on the list for me.
Favorite book
My favorite book of all time I would say is "The Hardy Boys." I loved their mysteries!
Favorite food or snack
Gummy snacks are my all-time favorite.
Hobbies outside of CKI
Singing, swimming and drawing.
Who is your hero and why?
My Class 4 (sixth grade) teacher, Mrs. Skeete. She literally saved me academically, and I am forever grateful to and for her! I would not be where I am today without her.
Somewhere you'd like to travel in the future
France.
Favorite animal
Cats!
Do you collect anything?
Foreign currency 🙂 and seashells!
Something people might not know about you?
I used to play the piano (I really need to start back ha ha), and I can be extremely shy at times. And my favorite color is purple!
Any hidden talents?
I can roll my tongue he-he.
Best advice ever given to you?
There is no need to rush. Because some of your friends are progressing and becoming established does not mean you are behind. Everything that is for you will come at the right time. Just keep pressing on and believe in yourself!
What did you want to be when you grew up?
This list has a wide range ha ha. My first-ever dream job was to be a chef. I wanted to open my own restaurant with my sister. Next up came the actress bug, and I've done small productions, namely at church. Then, when I had an excellent Spanish teacher, I decided that I wanted to be an air hostess. (This dream is still very much alive.) After that, my love for the ocean came because I loved to swim and collect seashells and rocks, and I decided that I wanted to become a marine biologist.
Anything else you want to share?
I've always wanted to be in an orchestra. I love to sing. I want to learn to scuba dive.