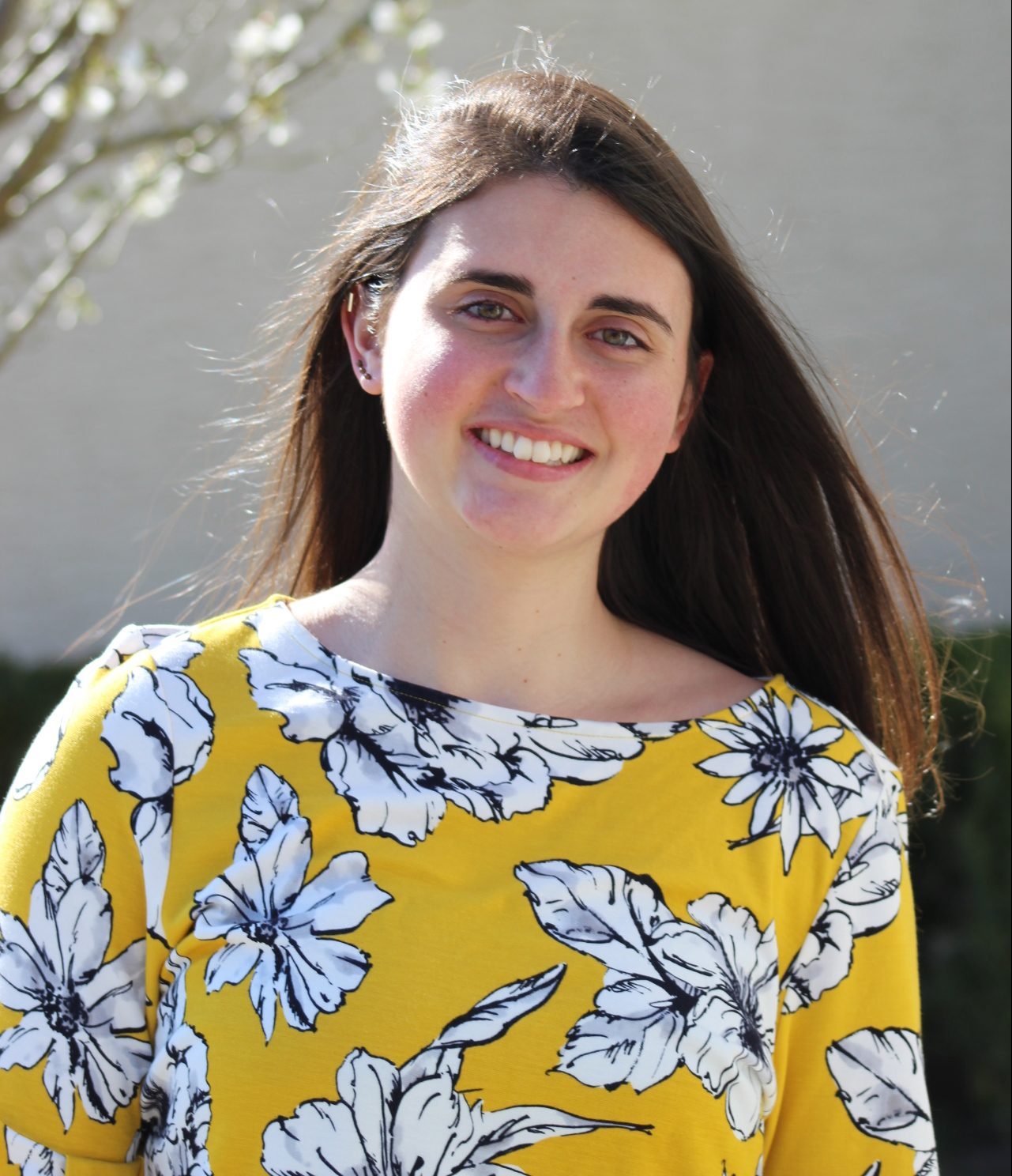 Name: 
Madeleine Eichorn 
Pronouns: 
she/her/hers 
Email: 
 
District: 
Capital 
Hometown and State/Country: 
Flemington, NJ USA 
University: 
George Washington University 
Year in School: 
3rd year 
Major(s)/Minor(s): 
Majors: International Affairs (Concentration: Security Policy), Environmental & Sustainability Science; Minor: GIS 
Career ambition after college:: 
It's hard to say exactly what I will do, but I want to be an advocate for environmental justice. So, whether I am out in the field doing research, consulting or policy work, I want to work toward improving our relationship with the environment and advocate for environmental equity. 
Any clubs or campus activities you are involved in outside of CKI:: 
Club Cross Country, Club Boxing 
Why did you join CKI?: 
Wherever I am, I gain a lot from the community that surrounds me. I believe the best way to give back and to really understand a new community, volunteering is essential. I joined CKI because I want to give back and continue to learn more about the D.C. community that houses, nourishes and educates me. Having been a part of Key Club, I connected with my hometown in a way I would have never have otherwise. I joined CKI because I knew that it would give me a fuller look at my community. In addition, I want to empower young leaders like me who have ideas for working with community leaders to develop solutions to longstanding challenges and inequities. 
Please list any past CKI leadership experience: 
-Club Treasurer, HCRHS Key Club (NJ District)
-Lieutenant Governor, NJ Key Club
-Student Ambassador/Club Founder for Barley Sheaf K-Kids, HCRHS Key Club (New Jersey District)
-Student Ambassador/Club Founder for Robert Hunter K-Kids, HCRHS Key Club (New Jersey District)
– District Convention Committee Chair, Capital CKI
– District Governor, Capital CKI
– DEI International Taskforce, Sustainable Development Chair 
Why did you decide to run for the international board? 
I want to help give more of our members a voice in determining our direction as an organization and help further incorporate diversity, equity and inclusion principles into our structure and practices. 
What are you most looking for to this year? 
I am looking forward to seeing how we can rebuild CKI, as COVID-19 restrictions lift, to make our organization even stronger and more connected than ever before. 
What do you like most about CKI? 
CKI empowers young leaders. I have had so much help along the way from CKI and Kiwanis in pushing me to take an active role in my community. If it wasn't for CKI and Kiwanis, I don't think I would have ever believed I could really make a difference for my community and others. 
Favorite CKI Memory: 
Volunteering to run educational activities for children at the Smithsonian's "Night at the Museum" event in the Natural History Museum. 
Favorite movie or tv show: 
Bojack Horseman 
Favorite book: 
Siddhartha 
Favorite food or snack: 
Anything peanut butter 
Hobbies outside of CKI: 
Running, boxing, rock climbing, hiking, reading, listening to music, gardening, cooking, traveling 
Somewhere you'd like to travel in the future: 
Nigeria 
Favorite animal: 
Octopus 
Best advice ever given to you: 
"Your perception of me is a reflection of you." – Carl Jung

What I understand from this quote is that the way we view others and situations is dependent on our past experiences. It is important to realize that you will always see things differently than others, which is both a gift and a curse. Give your opinion, but also be open to listen — especially to those who think differently than you. 

What did you want to be when you grew up? 
Kind. Caring. Empathetic. Brave. Strong. Intelligent. Creative. Innovative. 
Anything else you want to share? 
Whatever role you might have in giving back to your community, your contributions matter. Always find time to give back to others. It's important. 
---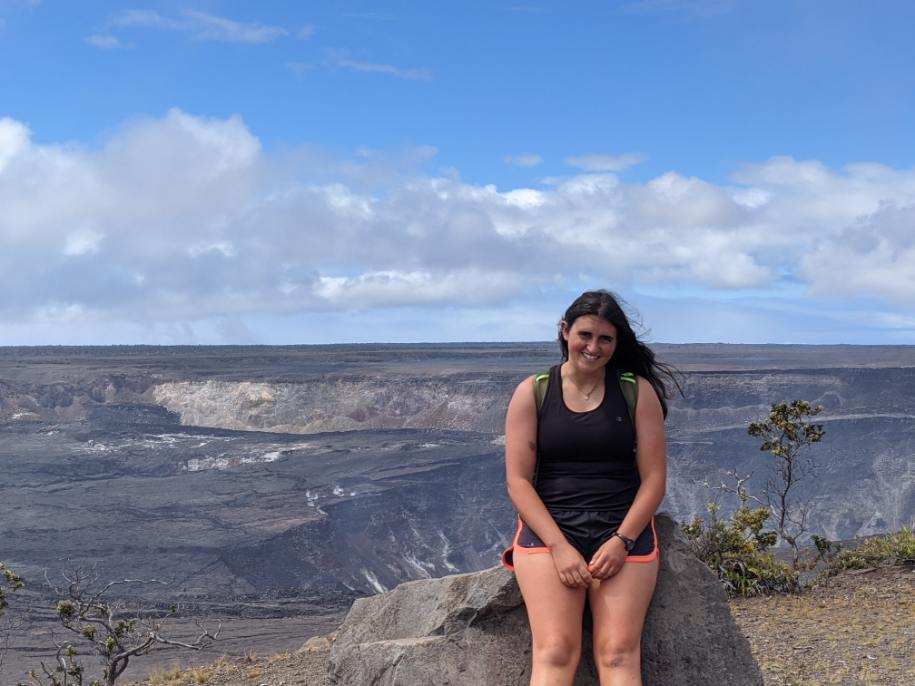 Hiking at Volcano National Park on the island of Hawai'i. One of my favorite places after having lived on the island for the past five months while taking classes online.
---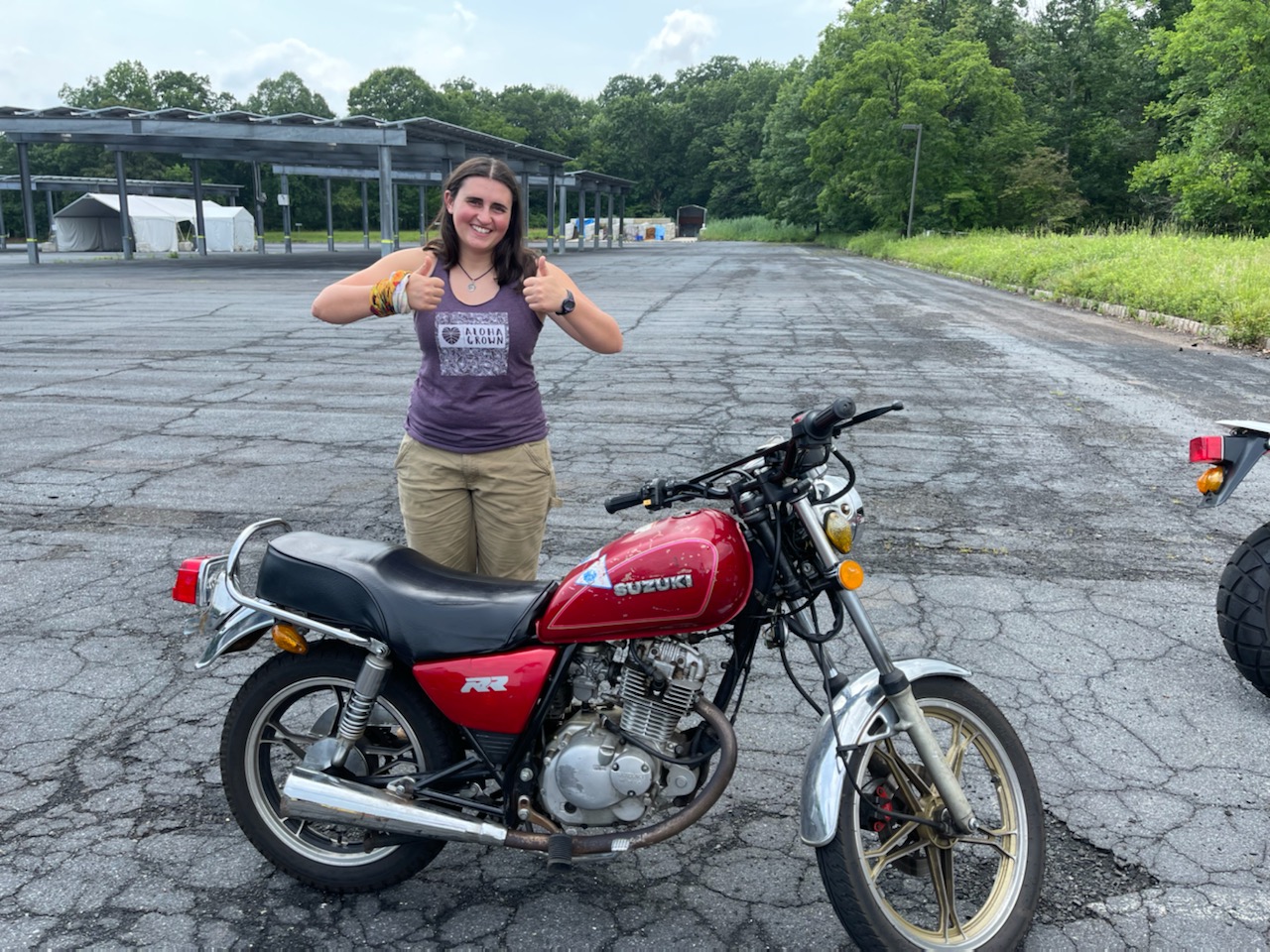 I recently completed my Basic Riders course to get my motorcycle license after having ridden on the back of my dad's motorcycle ever since I was a kid.
---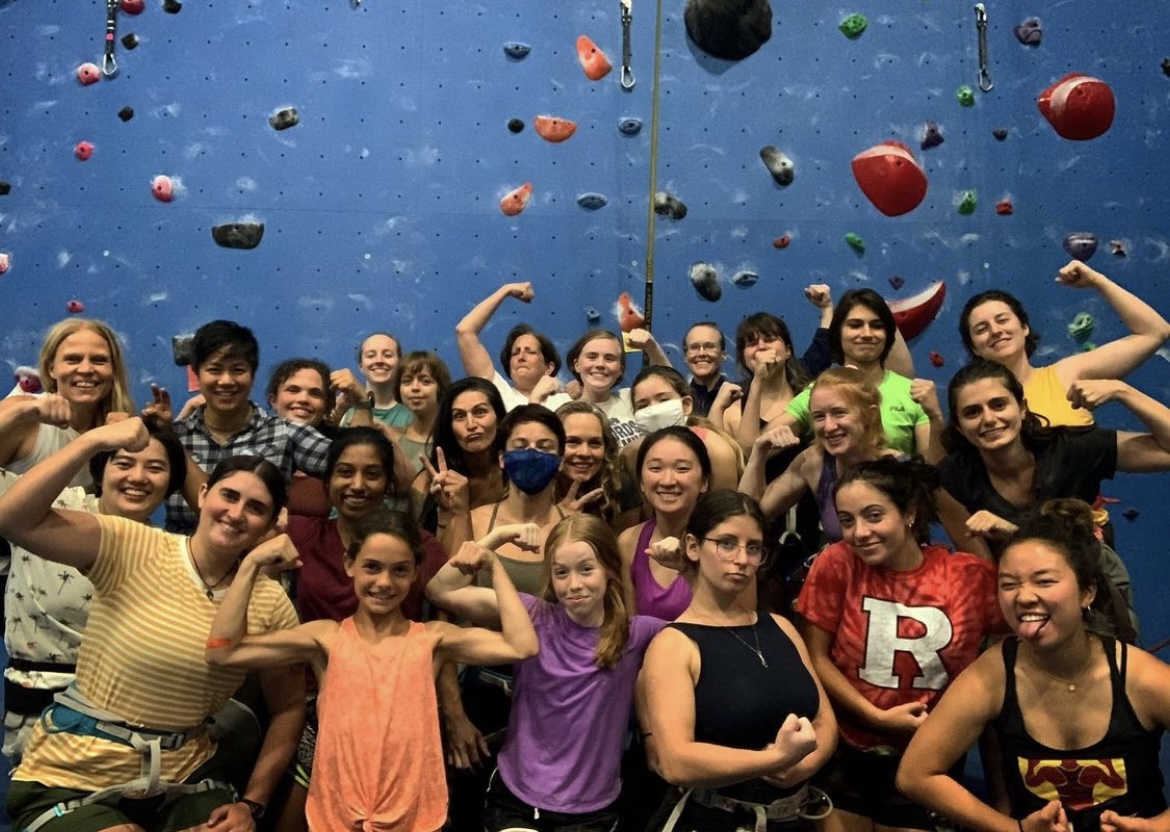 Climbing with the Ladies Climbing Coalition to make climbing a more inclusive space for women. I love rock climbing and have been a climbing instructor at multiple gyms over the past three years.
---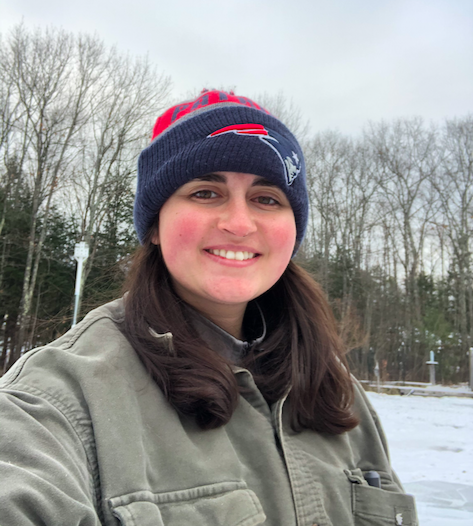 I lived in Maine for five months for the fall semester, taking online classes and working on a small family farm. This was me on the farm working in the single digits keeping the chickens warm and prepping for the spring. And, yes, I am a Pats fan.