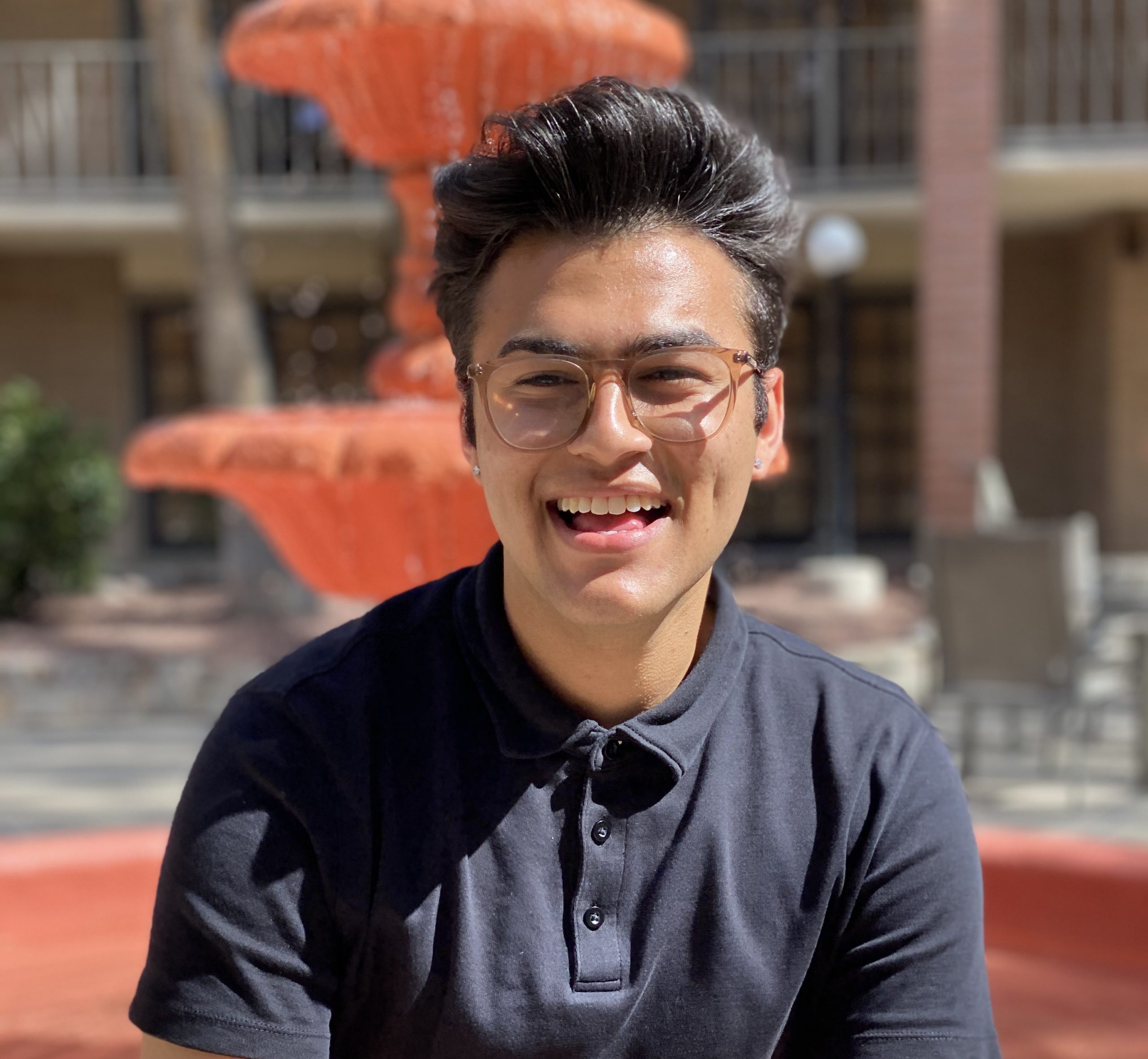 Name 
Jordan Marshall 
District 
Southwest 
Year in School / Grade 
Junior 
University 
Arizona State University 
Major(s) 
Neuroscience & Psychology 
Minor(s) 
Global Health 
Tell us about yourself in three to five sentences. 
This is a hard question… uhm. My name is Jordan Marshall. I am a junior at Arizona State University, originally from Southern California. Truth be told, my nickname from my home club is "Cali Boy," for reasons you can only guess. I am currently on a pre-medical track hoping to attend medical school. I am an easy-going individual who thoroughly enjoys a good laugh, known to be quite sarcastic. I love to be around other people, making friends and experiencing new things. In my free time, I typically spend it on TikTok, Netflix or experiencing new coffee shops. Big fan of coffee and thrifting! If you have any suggestions, be sure to let me know! 
What are you most looking forward to about your year as governor? 
As governor, I think I am most looking forward to getting to know every club in the district and finding a methodical way to best support them. Along with that, I am looking forward to working with the board. I have the best board I could have asked for and am excited to see the awesome things WE will do in our term. 
Favorite CKI memory 
I think my favorite memory in CKI is my first Fall Rally at Kamp Kiwanis. As a nervous little freshman, who only knew a handful of people from my club, I quickly was able to make connections and friendships with those from my club and even in my district. A lot happened that weekend, but the most memorable event was when my group participated in the obstacle course. In one part, each member must get over a horizontal, hanging tree log. Being the person I am, I "cheerleader-it" and lifted people over the log, on the last person, the individual stepped on my hand and before I was able to lift her up, I felt a rushing pain in my palm. She had a cactus bush on the bottom of her shoe that was now stuck in my hand.  
Favorite service project 
My favorite service project thus far is Lost Our Home pet rescue. It's an animal shelter located in Tempe, Arizona, but what makes it special is that for families or pet owners who are going through a financially tough spot or simply can't take care of their pet, Lost Our Home will take care of the pet until the owners get back on their feet. I really admire the community connection of this establishment and have seen firsthand the impact it has on the community members.