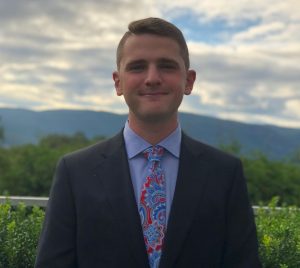 Name 
Zachary Kahn 
District 
New England 
Year in School / Grade 
Year 2, going into Year 3 
University 
Northeastern University 
Major(s) 
Health Science 
Minor(s) 
Possibly French and Global Health 
Tell us about yourself in three to five sentences. 
I am a second-year student at Northeastern University in Boston. I was born in New Jersey and moved to New Hampshire when I was 6. I have a twin brother and a younger brother who is 16. I am on a pre-med track and plan to go to medical school after my undergraduate program. I will be on co-op for the fall semester, likely working at a hospital, and I have been working as a COVID tester since October. I enjoy golfing, skiing, running, tennis and hiking. I have been involved with Kiwanis since Builders Club, and I helped found a Key Club in my high school. I am really looking forward to this year and can't wait to start serving as governor! 
What are you most looking forward to about your year as governor? 
I am most looking forward to making connections with governors across the country and really stepping up as a leader in my district. I am excited to think about all the service-oriented people I will meet in the next year and the impact we will be able to make together. 
Favorite CKI memory 
My favorite CKI Memory is from this past weekend at DCON. My district board was there in person, socially distanced, running the Zoom sessions. It was amazing to finally meet the people I worked with for an entire year, not just behind a screen. The weekend went extremely well, and we all had an unforgettable experience (and the food was great). 
Favorite service project 
I have a couple of service projects that are probably my favorites. One of them is volunteering at the Yawkey Boys and Girls Club for Fun Fridays. We go to hang out with the children and do an activity with them, like swimming, making songs or pretty much anything. One of the most impactful, and one of my other favorite events we do at Northeastern is working with Community Servings to help create meals for people with chronic illnesses who are unable to leave their homes. We go in two-hour blocks at least once a week and have such a tangible impact on the community we serve.