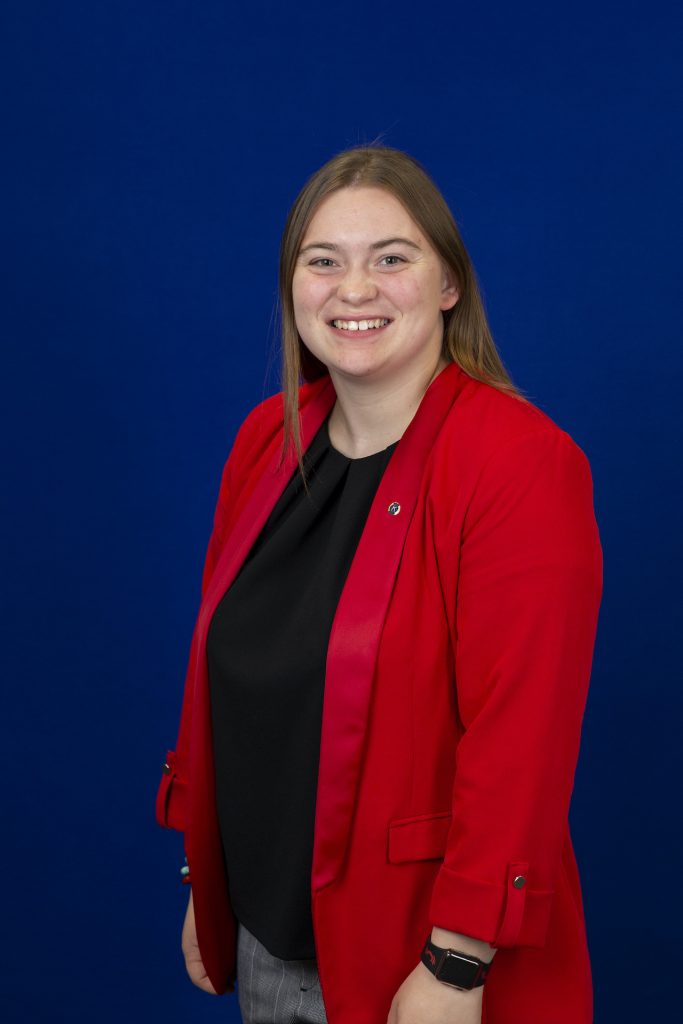 Name: Margaret Lee. 
Preferred pronouns: She/her. 
District: Ohio. 
Year in School: Sophomore. 
University: University at Cincinnati. 
Major(s): Human development and community engagement. 
Tell us about yourself in three to five sentences. I am in my second year at the University of Cincinnati studying human development and community engagement, basically nonprofit management with another name! I enjoy swimming, volunteering and traveling. I have been in the Kiwanis family for 10 years! 
Why did you join CKI? Joining Circle K wasn't the easiest because University at Cincinnati's club had folded before I got into college. When I started at UC, I worked with another student to get the club rechartered. I had been in K-Kids, Builders Club and Key Club, so I knew I wanted to join Circle K to promote service, leadership and fellowship in my community! 
Why did you run for governor? I ran for governor because I wanted to help ensure that Ohio CKI clubs had the support and resources they needed to be successful. While I was in the process of chartering the UC, the district board supported us and helped us be successful, so I wanted to give back and I help Ohio CKI clubs. 
What is your favorite CKI memory? My favorite CKI memory was when the email from CKI came that the University of Cincinnati club had been chartered as an official CKI club. All the hard work had paid off, and we were able to start a new adventure as an official CKI club. 
What do you see yourself doing in 10 years? I see myself working at a youth development-based nonprofit! 
What is your favorite movie or TV show? "Catch Me If You Can." 
What is your favorite book? "Because of Winn-Dixie." 
What is the best advice you have received? Take a breath and soak in every moment of college! 
What is something people might not know about you? I have two extra bones — one in my left foot and one in my neck.